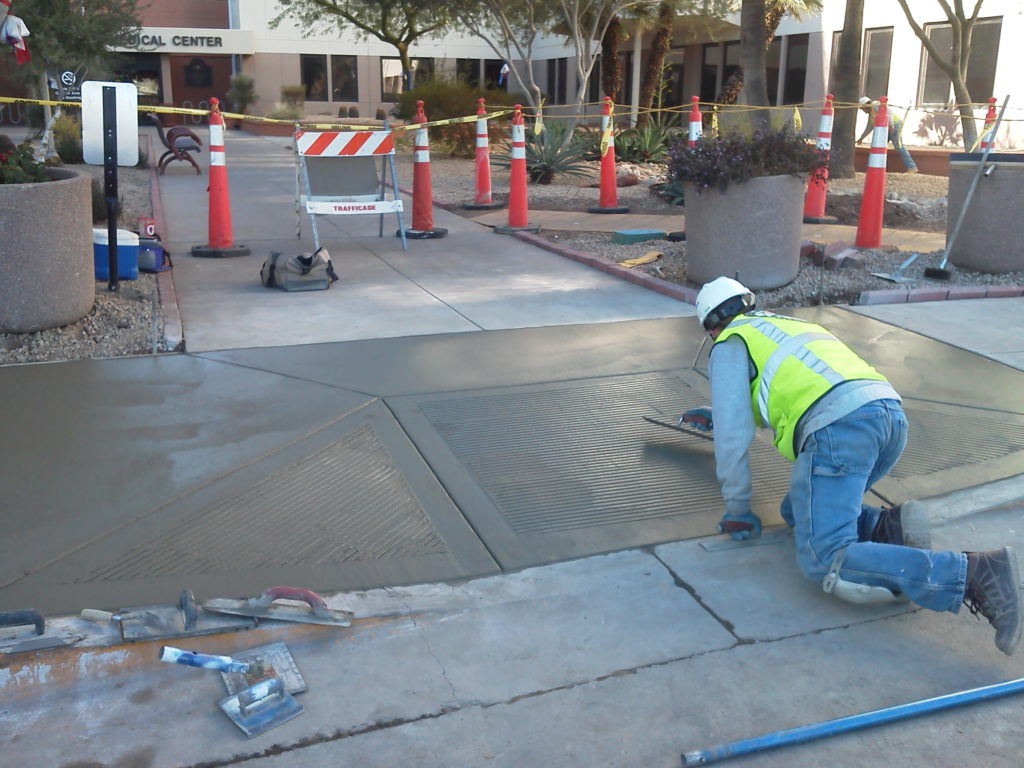 Construct Access Handicap Ramps
Client: Department of Veteran Affairs // Phoenix, Arizona
Project Size: $10K to $25K
This project consisted of removing and replacing multiple sidewalk panels and site modifications necessary to install two (2) new handicap ramps for ADA compliant access to the Carl T. Hayden VA Medical Center. One other access ramp was placed outside of a smoking area after demolition of wall section. This project was completed over just one weekend in order to limit the impact on patient access.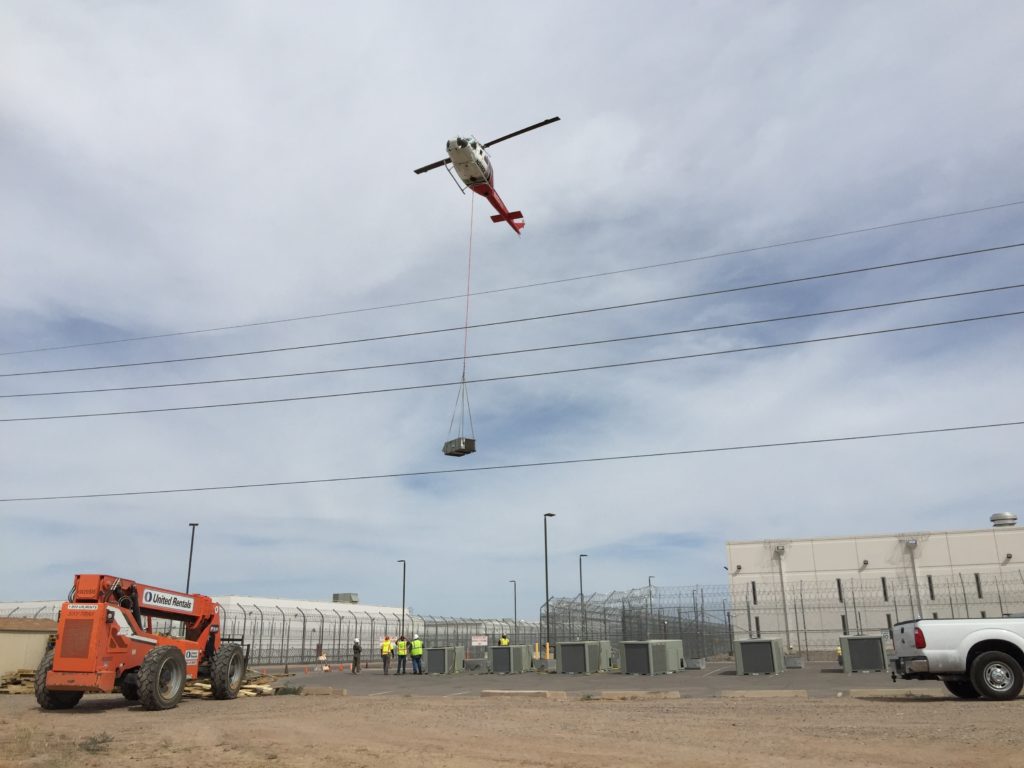 Florence Prison Unit Replacement
Client: Trane U.S., Inc. // Florence, Arizona
Project Size: $50K to $100K
Installation of (14) HVAC units, (14) curb adapters and removal of (14) existing units, disconnection and re-connection of the existing gas piping, condensate piping and controls.  New pressure gauges and disconnects were also installed.  Due to site restrictions, a helicopter was required to install the HVAC units.  A total of (42) picks were completed in under 4 hours while having to relocate inmates to accomplish the helicopter pick safely.  All units were prepared prior to helicopter lift to ensure down time of existing units were minimal.